Every client has a unique case, but Attorney Amoroso puts his knowledge of the Workers' Compensation laws and Insurance Company procedures to work for you and helps you get the results you deserve — letting you focus on your medical needs and taking care of your family
Full Compensation that You Need
An on-the-job accident injury can be a stressful experience. The worker has to deal with physical pain and financial strain, aware that bills need to be paid and decent medical care obtained. Mounting demands of insurance companies and the red tape of acquiring benefit checks often add insult to injury.
The Workers' Compensation program was started to protect your rights. If you are injured or made sick while on the job, your employer's Workman's Compensation insurance has to pay for your medical treatment. In addition, you are entitled to receive a portion of your previous average weekly wages while you are unable to work.
In theory, this means that an injured worker doesn't have to worry about anything except recuperating. In reality, you may be faced with many obstacles, which is why you need the help of an experienced Workers' Compensation attorney, like Tom Amoroso.
Tom Amoroso has secured benefits and recovered cash settlements in a wide range of situations in which an employer is unsympathetic to an employee who sustains a serious injury or illness while on the job.
Commitment that You Deserve
The process of filing for Workmans' Compensation is a complicated one requiring many different forms and deadlines before you get the money you need to support your family. It is in your employer's and your employer's insurance company's best interest if your claim is filed incorrectly or denied. They are under no obligation to tell you about the different forms you have to file or deadlines you have to meet. Attorney Amoroso is committed to giving you the individual attention you need as he guides your through this complicated process.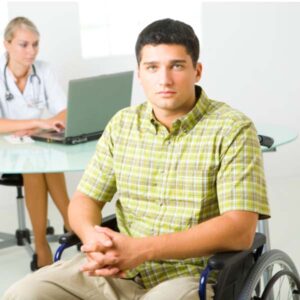 Your Initial Consultation
If you have sustained a serious workplace injury for which you deserve compensation for time lost at work, pain and suffering, and other important aspects of your life, Tom Amoroso wants to hear about it. Contact him as soon as possible for your free initial consultation.
Too injured to travel? Attorney Amoroso offers in-home and in-hospital consultations.
• If an accident happens, it is important to tell your supervisor about it immediately, even if you don't think you need immediate medical attention. More injury workers lose their benefits because they wait to report the incident than for any other reason.
• Get appropriate medical treatment.
• Contact a lawyer who is experienced with the Workers' Compensation laws and can explain to you what you have to do and how to present your claim in the best light.
• If you are injured on the water, you may be covered not only under state Workers' Compensation laws, but also by the Longshore and Harbor Workers' Compensation Act, a federal law administered by the United States Department of Labor.